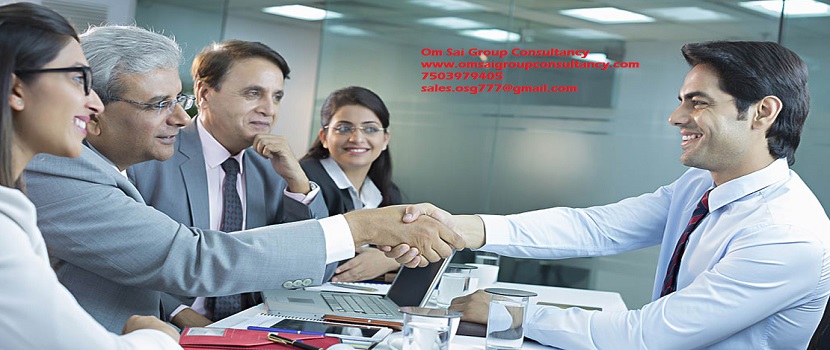 Urgent requirement for the post of Client Servicing Manager
January 18, 2018 | No Comments
Company Profile:-
Company Loyalty Services is a pioneer in providing Loyalty and Relationship Marketing services. Since 2000 we have been providing our clients a unique mix of strategic consulting, project management services, technology, creative and operational support services to achieve optimum profitability by more effectively managing relationships with customers, channel partners and employees. Since inception, company has continuously grown its expertise in delivering value to the most customer centric businesses across various industries. Our experience cuts across diverse industries including BFSI / Manufacturing / Retail / Telecom / Consumer Goods / Travel & Hospitality / Construction / Real Estate / Entertainment & Healthcare.
Post:- Client Servicing Manager
Job location:- Mumbai Andheri East.
Qualification:- Graduate/ Post Graduate
Experience:- Min. 2yr (In Client servicing campaign background).
Salary:- 3 lpa- 5 lpa
Interview:- In very soon.
Jobs Required:
1 a. The ideal candidate will have hands-on project and program management skills, leading large cross-functional projects from definition to launch.
Will have end to end ownership of execution of program processes, including product processes and project execution.
Will work closely with business and operations team, to define the product and provide updates on the program.
Delivery – Hands-on in executing the key deliverables of the project
Identify solutions to process deadlocks and resolving issues and constraints through consensus and sound judgment.
You will be responsible for smoother coordination with other support departments and ensure speedy resolution of issues and removing bottlenecks
You will work closely with the project teams and play a key role of a central coordinator
Coordinate with departments from start to finish of activities & program actionable including on-ground coordination with the VAC for launch of the program.
Oversee project budgets and work closely with team to track and forecast.
Monitor and analyse key program operations metrics, quality and process performance
Provide inputs to the process bottlenecks to simplify and improve effectiveness and efficiency
Understanding of creating responsive websites, mobile apps, edms, banners, etc.
Demo back to client the understanding in visual format and take sign offs.
Design report formats for tracking and managing campaigns and constantly review metrics to determine what is working and what can be improved.
Job Experience No of years: 2-4 years of relevant experience
The quality in a person looking for:
Basic Qualification 2+ years experience in a related role (e.g. internet-related project and/or program/project process coordination a software applications environment) having good excel skill (e.g. Excel project tracking, pivot tables, graphical presentation).
Added advantage for candidates having experience in managing program operations (Experience owning a program operations/processes, scoping requirements, planning milestones, project processes and working with cross functional teams).
Process building and project management
Requirement gathering, definition, and documentation experience.
Coordinating release schedules.
Ability to communicate effectively at all levels with executives and technical teams.
Communication skills must be exceptional both written and verbal.
Should be persuasive and a good negotiation as the profile requires a lot of coordination.
Interested and relevant profile's Candidate only please share their profile at hr1000jobs.osg777@gmail.com
Regards,
Daksh (HR)
hr1000jobs@gmail.com
Top Consultancies in Mumbai, Top HR Placement list in Mumbai, Top Manpower services in Mumbai, Top Placement list in Mumbai | Tags: jobs for Client Servicing Manager at Mumbai, Urgent requirement of Client Servicing Manager